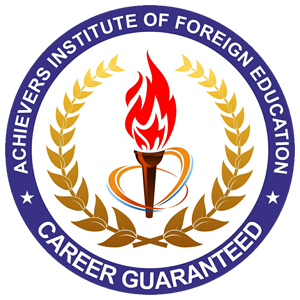 +91 92 100 83777 kapil.pitampura@gmail.com
Get admission in
JBT/ B.Ed/ M.Ed
ADMISSION OPEN JBT / M.Ed 2020
What is JBT course?
JBT is Junior Basic Training and course duration is 2 years. it is a diploma course and it is designed to improve teaching skills and all subject-wise knowledge to students. Junior Basic Training (JBT) / Diploma in Elementary Education (D.El.Ed) It is technically an elementary teacher training course which helps in developing the teaching skills in the students and makes them a perfect teacher. This course has been framed in such a manner as to improve the elementary level teacher workforce in India. It executes the needs of elementary/primary level education system. This course is for those who want to teach at elementary level schools.
JBT or Junior Basic Training courses are meant for those who want to excel as teachers in both the government and private schools in India.
These are the list of Courses done under JBT.
Educational Technology
Child Development Learning Process
Health and Physical Education
Teaching of English
Teaching of Arts
Teaching of Mathematics
Social Science
Hindi
Environmental Science.
So if you want to pursue Junior Basic Training (JBT) or Diploma in Elementary Education (D.El.Ed) course and get direct and hassle-free admission in Haryana then you can fill the online registration/application/admission form for the session of 2018 to 2019.
Eligibility
Eligibility for JBT / D.El.ED Course
Qualification Requirement: The applicant must be 10+2 from a recognized board with at least 50% marks
Course Duration: The duration of this course is 2 years
What is B.ED (Bachelor of Education)?
B.ED (Bachelor of Education), If you are passionate about teaching and you are thinking to do B.ED then you are going in a right way. B.ED progarm training provides you with ideas about teaching procedures. It is done after graduation or postgradution. If you have done graduation in any discipline then you will be allowed to teach secondry classes in most of the school or If you have done with postgradution, then you will be allowed to teach senior classes as well "PGT" Grade. B.ED course is approved by NCTE(National Council of Teacher Education) in India. After B.ed. you can develop your future in teaching.
You can become a full time teacher at government as well as private schools.
You can go for an academic related job at NCERT and SCERT.
Teaching provides job satisfaction, job security, high earning and flexible schedule.
After B.ED you have 2 choice
1.Try your best for government teacher Exams and get job
2.Get same job from local school as your talent.
Eligibility
Candidates must have passed their Bachelor degree in any stream.
Candidates should have completed their degree from any recognized university with a minimum of 45% marks.
Subjects studied in B.ED.
Education, Culture and Human Values
Guidance and Counseling
Children Behavior
Education History
Educational Evaluation and Assessment
Teaching learning technique
Holistic Education
Educational Psychology
B.ED Course Job Types:-
Teacher
Education Researcher
Military Trainer
Principle
Syllabus Designer
Counsellor
Administrator
Assistant Dean
Content Writter
Private Tutor
Instructor
online Tutor
What is Master of Education (M.Ed.)?
M.Ed. is a specialized program for potential educators or for those with a bachelor degree in education seeking an in-depth knowledge of the field. This program focuses on various aspects of education as a stream and area of research. Thus it covers sub-fields such as administration, curriculum, instruction, leadership, counselling and educational technology.
This course churns out leaders in the field of education as it focuses on multiple aspects of education and training. Moving ahead from what comprises a curriculum at Bachelor's level, this program encompasses cultural, sociological and political aspects of education. Some of the topics covered are classroom techniques, instructional technologies, cross-cultural awareness, sociological and political issues in education.
M.Ed course provides knowledge of education systems and pattern more profoundly, it helps gain more experience to be advanced teacher or educator. While studying this course, you can specialize in subjects like Educational Technologies, Educational Management, Language Education and Teacher Education amongst many other specialised subjects.
Benfits of Master in Education (M.Ed.)
Eligibility
Any person who has successfully cleared his Bachelors of Education i.e. B.Ed. from recognized institution with atleast 50% marks is eligible to apply for this course. Students with a B.El.Ed. or BA in Education can also apply to the program.
Master of Education (M.Ed.): Syllabus and Course Description
The course is beneficial in providing technical knowledge based on education and its related fields. It implies stress on various pedagogy of learning techniques from which individual can aspire to be a world class educator.
The course is 2 year long divided into 4 semesters, 2 semesters each year. As part of the curriculum students have to fulfill an internship and learn skills related to research, teaching and other issues related to the field of education.
Internship and research form a crucial part of the M.Ed. curriculum. Some universities also require students to submit a dissertation in the final semester of the program.
IP University Admissions 2020-2022
GGSIP University admission for 2018. Admissions in B.Tech, B.Com, BA-LLB and BBA-LLB Courses For 2018 Batch
Engineering
Excellent Track Record of getting admissions in IP University.
B.ED.
Excellent Track Record of getting admissions in MDU.
Commerce And Art
We can get the admissions done in your preferred IP university colleges.
BBA
Give us a call 24x7 or contact us and we will be happy to assist you.