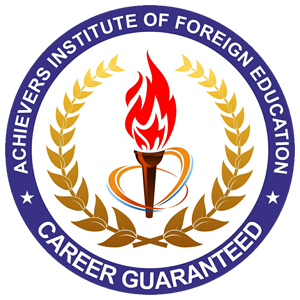 +91 92 100 83777 kapil.pitampura@gmail.com
ADMISSION OPEN PGDM 2020-2022
ADMISSION OPEN MBA 2020-2022
What is the difference between MBA and PGDM?
MBA and PGDM
"What is the difference between MBA and PGDM?" asked a management aspirant on Achievers Institute. Post Graduate Diploma in Management (PGDM) or Post Graduate Programme in Management (PGPM) or Masters in Business Administration (MBA) are both management courses at Master's level. Both the courses have a commercial orientation and it's difficult to differentiate between the two. "MBA and PGDM are both business orientated courses. The main aim of the courses is to equip a person who wants to move up in the hierarchy and enter in to the management field," says expert Nikhilesh Mathur.
While both the courses have same outcomes in terms of employment prospective, there are some subtle differences. Below, we have listed five differences between PGP(M)/PGDM and MBA:
1. MBA Degree vs PG Diploma At the end of PGP and PGDM course, candidates are offered a Diploma. However, at the end of an MBA programmes, candidates receive a degree. Many students tend to think that a diploma course does not hold the same value as that of a degree. But that is not true. All the Indian Institutes of Management (IIMs) and other top B-Schools such as XLRI, Jamshedpur and SP Jain Institute of Management and Research, Mumbai offer PGP or PGDM courses. Most of these institutes are autonomous bodies (not affiliated to any University) and conducts their own management course. The government last year passed the IIM Act which allows the IIMs to offer degrees instead of diplomas.
2.MBA vs PGDM: Syllabus In most cases, MBA course curriculum is designed by the university. The core syllabus (and sometimes even elective subjects) will be pretty much same in two MBA colleges under the same university. However, PGPM or PGDM courses are determined by the individual institute. This gives a certain flexibility to the course curriculum. Syllabus undergoes a change according to industrial requirements every year. Universities tend to lag behind and change their syllabus after a few years. "For people who are interested in the corporate world or want to be an entrepreneur, PGDM would be a more suitable choice," further says Mathur.
3.MBA vs PGDM: Susceptible to Fraudulence Since PGP or PGDM courses are offered by autonomous bodies, students need to be careful while taking admission. Many smaller colleges and institutes make claims or do not have proper accreditation status. MBA degrees are conferred by varsities, and hence there's a lower chance of fraudulent claims.
4. MBA vs PGDM: Focus Both MBA and PGDM courses have common core subjects. However, some experts claim most MBA courses focus more on theoretical and technical aspects of management rather than adopting a practical approach. PGP or PGDM courses have an industrial orientation and focus on skills based on market requirements.
5. MBA vs PGDM: Cost It has been observed that most MBA courses have lower tuition fees as compared to PGP or PGDM courses. This may be so because mostly government approved universities offer MBA degrees. These universities receive financial aid and grants from the government, making the degree cheaper for the student. In case of a PGP or PGDM degree, students have to bear the cost of the entire programme. However, this is not an ironclad rule. There are MBA programmes which charge high tuition fees.
Difference between the curriculum:
Although there are similarities between the curriculum of both, differences exist as well. A student pursuing MBA will be studying more of the theoretical aspects of management. An MBA institute will be following a fixed curriculum as it will be based on the university guidelines.
A student pursuing a PGDM course will be gaining knowledge regarding building soft skills and the programme is more industry-oriented. An autonomous institute does not have to follow university standards, so it is free to change its curriculum according to industry standards and change in the business environment. The course will prepare you for a senior level position in a company.
What is MBA (Masters of Business Administration)?
Master of Business Administration or MBA is one of the most popular post-graduate programmes in India and abroad. The two-year programme is a gateway to a plethora of job opportunities in the corporate world. Here are some important facts about the MBA program:
What makes MBA such a popular course is that students from any background - including Science, Commerce and Humanities - can pursue it.
A regular MBA or Post-Graduation Diploma in Management (PGDM) is generally a two-year course divided into four or six semesters. However, there are certain private institutes that offer one-year PGDM programmes as well.
One can pursue MBA in various modes, such as, Regular, Online and Distance-Education. Interested candidates can also find programmes customised based on their professional experience such as Executive MBA.
Many management institutes offer Post-Graduate Diploma (PGD) or Post-Graduate Programme (PGP) in Management instead of an MBA degree. There is not much difference between the two, but for their titles.
The full-time MBA is the most popular among all, and includes theory classes, practical projects, and internships.
Fresh graduates as well as candidates with a few years of work experience opt for a full-time MBA. Some colleges prefer fresh graduates while some colleges give higher preference to candidates with a few years of work experience.
On the other hand, the Executive MBA is fit for candidates with more than 5 -10 years work experience as it is designed to enhance their managerial and leadership skills to stay relevant in the job market.
What is PGDM(Post Graduate Diploma in Management)?
Most of the people, after gaining one or two year experience in management field, think of pursuing an MBA or a PGDM course, so as to further polish their credentials and job prospects. While many think that there is a difference between the two, few also perceive both as the same degree, with just a difference in the name. It is very much important for an individual to understand how both of them differ from each other and what their relevance is.
Pursuing both these courses helps one in the growth of their career, in getting a better position and obtaining a bigger salary.
PGDM: A Post Graduate Diploma in Management (PGDM) is a diploma course offered by the institutes that are recognised by the All India Council for Technical Education (AICTE) and which are autonomous and not affiliated to any university. However, accreditation by Association of Indian Universities (AIU) makes an institute's PGDM course equivalent to an MBA.
Are MBA and PGDM equal?
It is not mandatory that a PGDM is equal to MBA because then the college offering the PGDM course must have accreditation from AIU (The Association of Indian Universities).
IP University Admissions 2020-2022
GGSIP University admission for 2018. Admissions in B.Tech, B.Com, BA-LLB and BBA-LLB Courses For 2018 Batch
Engineering
Excellent Track Record of getting admissions in IP University.
B.ED.
Excellent Track Record of getting admissions in MDU.
Commerce And Art
We can get the admissions done in your preferred IP university colleges.
BBA
Give us a call 24x7 or contact us and we will be happy to assist you.